The five recognized basketball positions, are small forward, power forward, center, point guard, and shooting guard. All of these positions require skills that a player must possess. It includes physical build, power, agility, height requirement, shooting skills, ball handling, and the like. 
Perhaps you know in yourself that you have the potential to be a good basketball player. You possess a considerable trait as an aspirant. However, you are still confused about what position would perfectly fit you. This article will surely help you figure out what role you should play inside the court. 
As you start developing the desire to be one of the fantastic NBA stars you see on television, you probably already know your capabilities as an aspirant. Specifically your weaknesses, strengths, and what makes you qualified to be on a team. 
If you still haven't figured those out yet, better ponder and think about it now because the first step in identifying which role suits you is knowing and understanding what you are capable of. Read further the definitions of each basketball position and see where you think you could be assigned soon.
The Five Basketball Positions
These traditional basketball positions differ significantly, but all have their unique roles that help achieve victory. 
1. Point guard
Point guards are usually referred to as the head of the team. Their main role is to guard and to throw defensive strategies to the opponent's ball-handler. One useful skill of point guards is their ability to connect and communicate with the entire team. 
So, being the spearhead,  you need to have a good sense of logic and establish an aura of leadership. One example of Point Guard is the former MVP of the NBA league, Stephen Curry of the Golden State Warriors.
From the term itself, shooting guards requires you to have a really good shooting ability. This basketball position is responsible for shooting the ball and scoring points. Hence, it is a must that the assigned player must be exceptional in setting offenses and penetrating defenses against opponents. Players must also be good in rebounding, screening, handling, and guarding the ball. 
You must always be alert at all times, knowing that anytime the ball might be passed to you. Thus you can be a shooting guard if you can play and focus under pressure. Together with Klay Thompson, Devin Booker, and James Harden, Stephen Curry is also a shooting guard. 
3. Small forward
If you are versatile enough to play and move around the court freely, then you belong under this position. Small forward players usually protect the ball and do rebounds, but they can also be trusted for three-point shots. Their physical build is not that intimidating, but their quickness allows them to communicate and score faster. 
Being assigned to this position also demands that you be excellent in throwing defensive strategies and guarding your teammate's movements. Small forwards in the NBA include LeBron James, Kobe Bryant,  Kawhi Leonard, and Paul George. 
4. Power forward
Power forwards literally requires power, so this position is commendable to players over 6'8″. One of the most intimidating basketball positions is a power forward, given that the players assigned to this role are amazingly tall and powerful. Thus they can penetrate aggressive strategies by the opponent. 
Power forwards are also expected to be good in rebounding and scoring and protecting the ball, and setting screens. Among many Power forward players in the NBA, it includes Giannis Antetokounmpo, Kevin Durant, and Anthony Davis. 
5. Center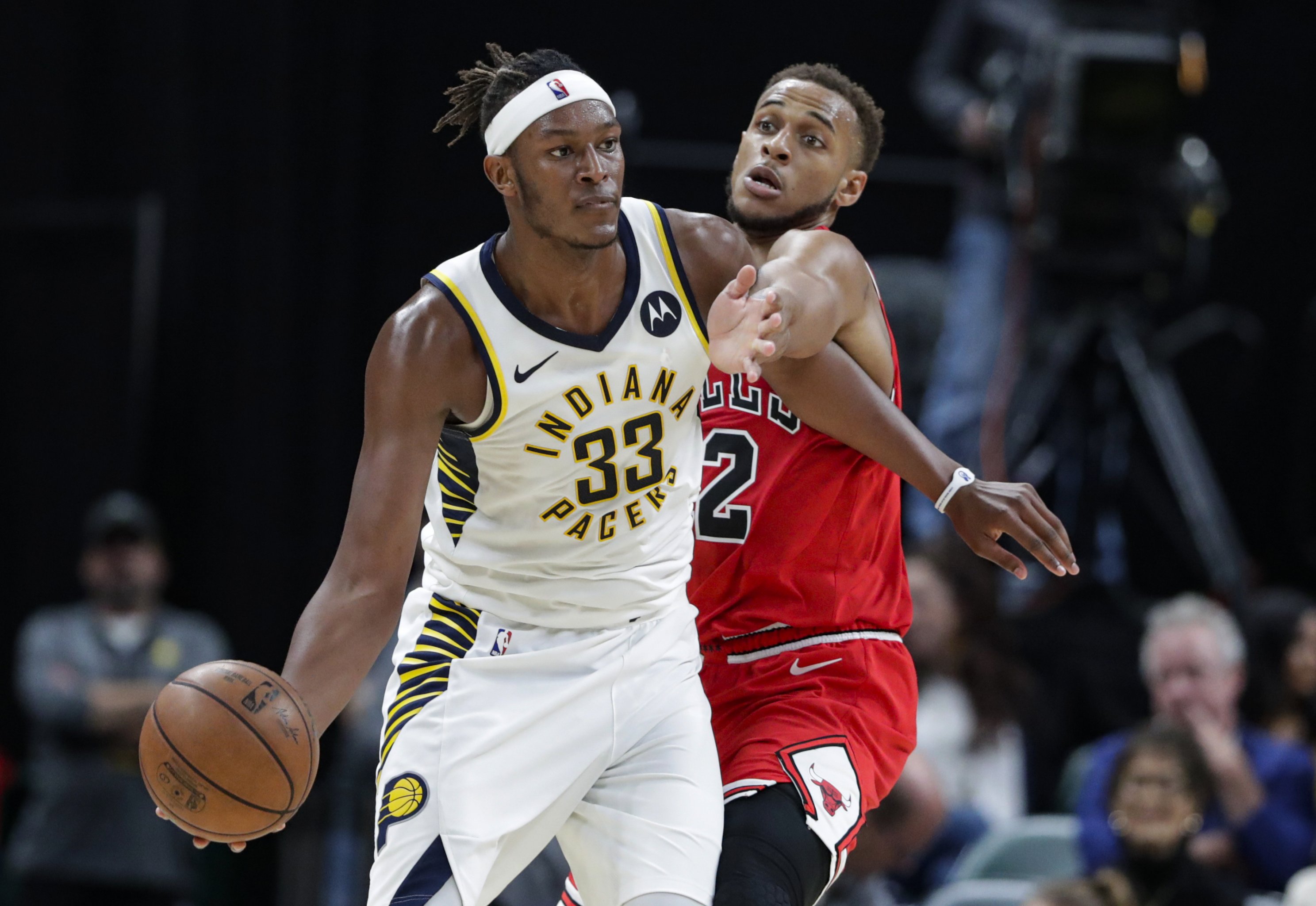 Besides being a Power forward, the tallest players also get assigned to be at the center. This is because teammates usually rely on the center when protecting the ball's possession and when in need of a 'free' teammate to pass the ball to. 
It requires the ability to defend offensive rebounds and control/guard the opponent's defense. You also must have a good physical build, body mass, and body strength to resist any defense that the other party might execute. 
How do I know which Basketball Position is best for me?
Based on the basketball positions mentioned above, the best way to know the basketball position suitable for you is to gauge where you are good at in playing to ensure that your skills would fit.
If you are good at passing the ball and throwing at defensive strategies, you can be a point guard. If you have good shooting abilities and have good rebound and screening skills, you can be a shooting guard. It is also possible that you are versatile that have the skills for all positions, so you can be a small forward or power forward.
Conclusion
The requirements mentioned above and definitions constitute their respective position, and if you already picked something you think perfectly fits you, that's good! Still, if you're struggling and are uncertain, do know that you should not force yourself in a certain position. 
Be sure that you are comfortable and you know very well your strengths and weaknesses not just for the sake of yourself but also for the whole team. Every player and aspirant is unique in their way. It is up to you to think about what aspect you should focus on and spend your energy on.